We're making lots of tweaks, changes, sounds, things, tears and additions! In the past month we've been really focusing on polishing up our first level for user testing, as well as starting to show the game a little more publicly. After a good chunk of the testing we've found some bugs, got some new game-play ideas, and stabilized the networking to comfortably handle eight players (hoping to actually push this to ten!)
New items!
Bro-Back-Mount'n Backpack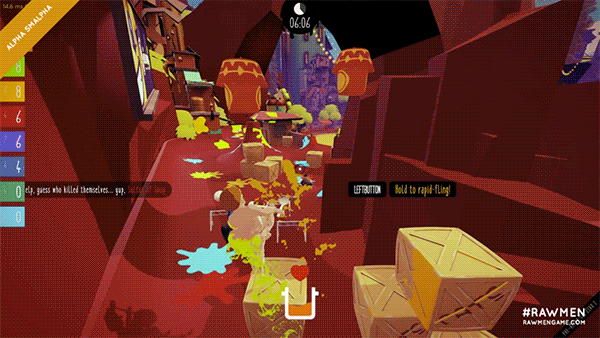 The Bro-Back-Mount'n backpack allows players in the heat of battle to jump on the shoulders of nearby players friend or foe and work together.
Smackerel Mackerel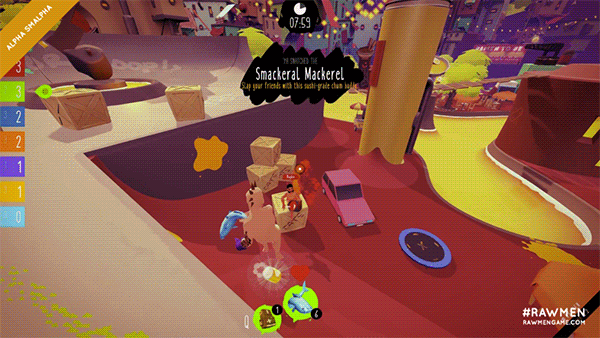 The Smackerel Mackerel is a slippery chum buddy that is used to close reach out and touch someone where it counts!
Looking forward to many new items coming as well as features. Currently we use a death match type game scenario to build from, once we fill the game with more content we can start adding some new game modes!
We started up a Discord for those who're interested more into the development process, and hearing as well as sharing more about the game as it unfolds! So feel free to hop in and say hi to the RAWMEN community!
We're also going to be starting to revamp the Press Kit since… well things have come a long way, and the game doesn't play or look like it used to – so we feel its best to update that accordingly!